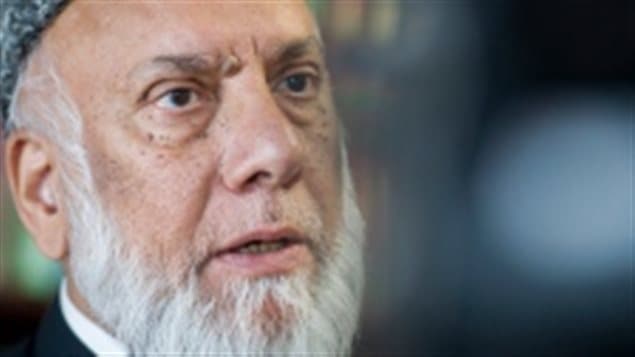 Calary-based Imam Syed Soharwardy, the founder of both Muslims against Terrorism and the Islamic Supreme Council of Canada, spoke out forcefully against the attack in Edmonton on Sunday. He is already receiving hate mail from members of both the Muslim and non-Muslim community.
Photo Credit: CP Photo / Graham Hughes
As Edmonton attack sparks fears of Islamophobic backlash, an Alberta Imam speaks out
This weekend's attack in Edmonton (see accompanying story) is once again sparking fears in Canada's Muslim community about an anti-Islamic backlash in the country.
Those fears, of course, go along with other Canadians' fears about extremist acts carried out in the name of Islam.
Imam Syed Soharwardy, the founder of both Muslims against Terrorism and the Islamic Supreme Council of Canada, spoke out forcefully against the attack on Sunday.
He is already receiving hate mail from members of both the Muslim and non-Muslim community.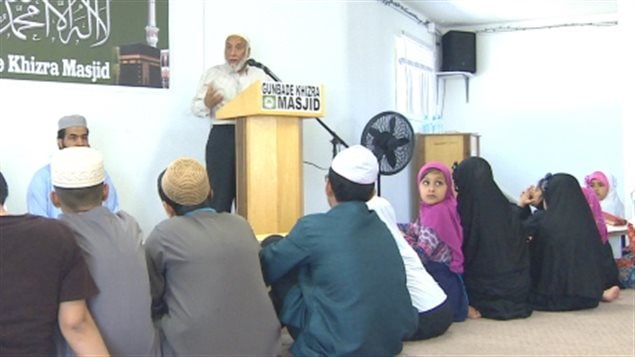 Following the mosque attack in Quebec City in January in which six people were killed and 19 others wounded, Canadians across the country gathered to support Canadian Muslims, and people in Edmonton gathered on the weekend for a vigil in support of the victims.
But pockets of right-wing agitators remain–pockets that tend to grow larger when a terrorist incident occurs.
In effort to tamp down an Islamophobic backlash, Alberta Premier Rachel Notley called the Edmonton attack  "horrific," adding that "hatred has no place in Alberta. It's not who we are. We are in this together and together we are stronger than any form of hate."
Imam Soharwardy has been preaching a similar message for a long time for over two decades.
He is a Calgary-based Sufi scholar and chairman of the Al-Madinah Calgary Islamic Assembly, who founded Muslims Against Terrorism in 1998 and is the president of the Islamic Supreme Council of Canada, a group he founded 2000.
I spoke to him by phone on Monday at his office in Calgary.
ListenWith files from Canadian Press, CBC
http://www.rcinet.ca/en/2017/10/02/as-edmonton-attack-sparks-fears-of-islamophobic-backlash-an-alberta-imam-speaks-out/